Welcome!
The Air Force Reserve Officer Training Corps (AFROTC) at Yale is a four-year program that develops cadets into leaders of character and prepares them for commissioning into the Air Force and the Space Force. Along with completing their degree requirements, cadets develop the physical capabilities and leadership competencies required to serve in a variety of career fields upon graduation.
---
In addition to Yale, many of our cadets attend the following crosstown schools:
Fairfield University

Quinnipiac University

Sacred Heart University

Southern Connecticut State University

University of New Haven

Wesleyan University

Western Connecticut State University
---
AFROTC offers many exciting opportunities both during the school year and over the summer. Cadets can fly planes, tour Air Force bases, and travel the world through programs funded entirely by the Department of the Air Force. For more information, visit the Special Programs tab. Cadets can also compete for a variety of scholarships offered by the Arnold Air Society (AAS) and other organizations.
---
To learn more about AFROTC, the Air Force, and the Space Force, visit their official websites:
---
If ROTC is right for you, take the next step on your way to becoming an officer in the World's Greatest Air Force or Space Force by filling out our initial applicant screening form.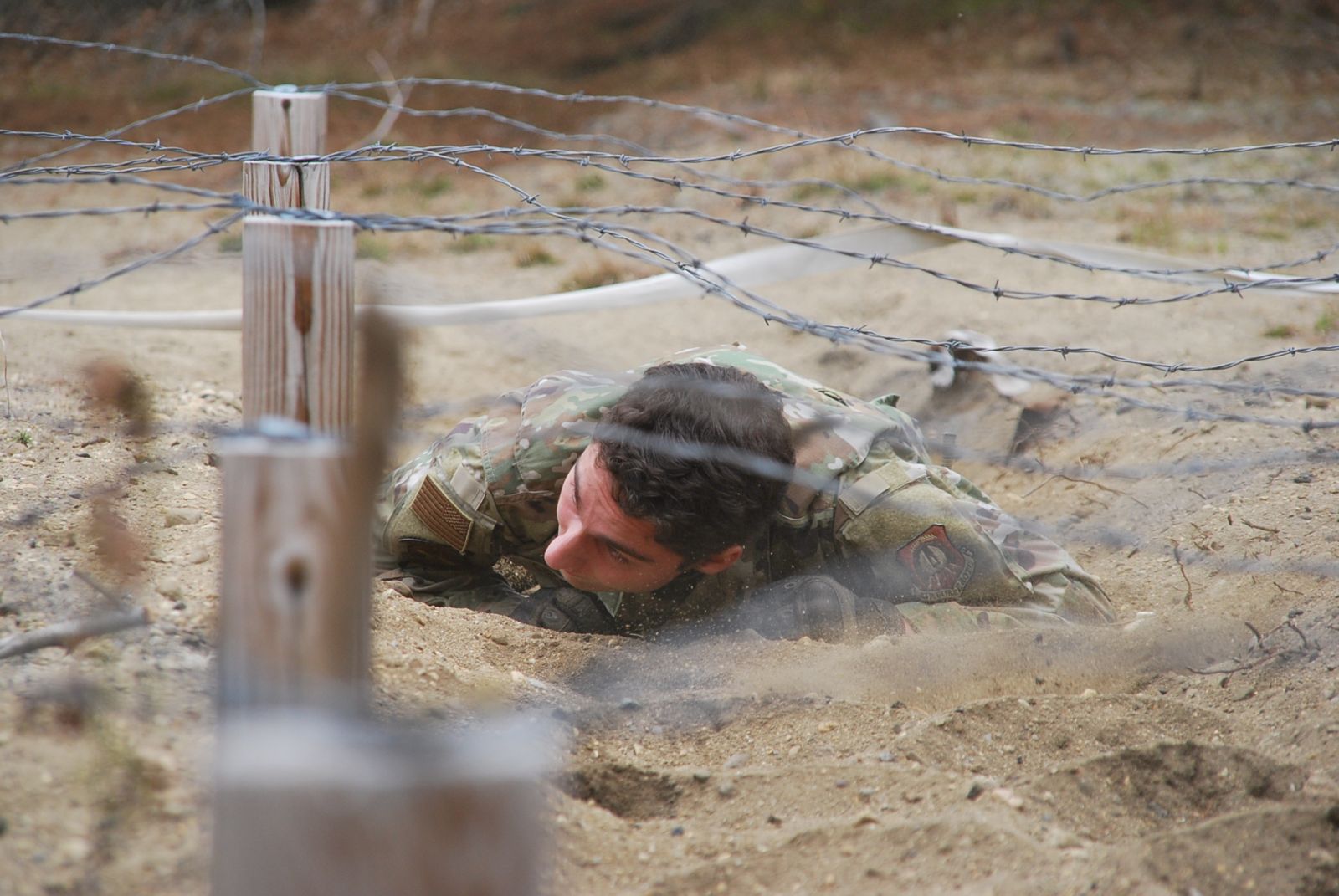 A cadet doing the low crawl under barbed wire during the annual North East Region Spring FLX (Field Leadership Exercise)