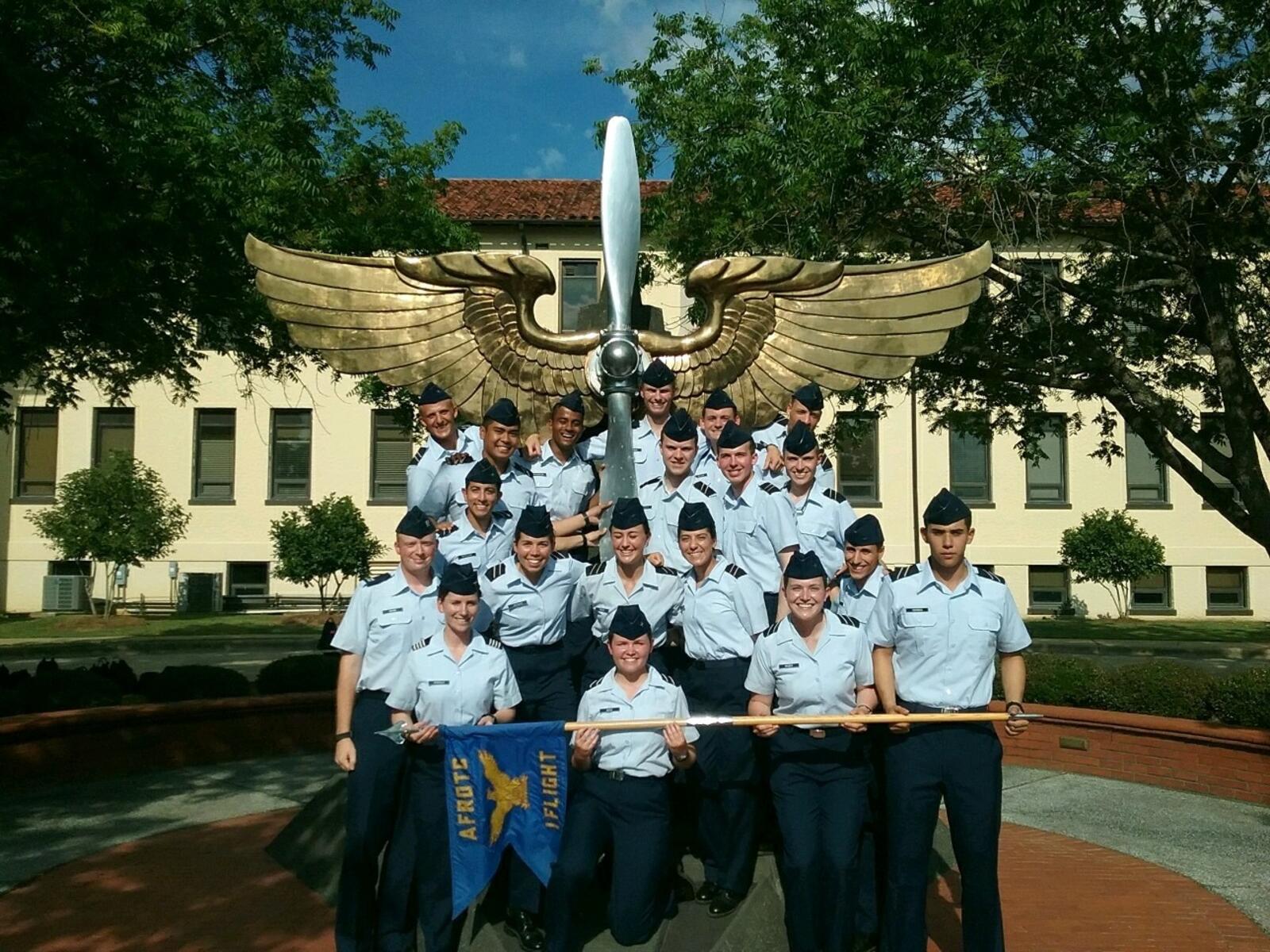 Cadets pose in front of the Prop and Wings after completing Field Training
Field Training (FT) is a selective and intense thirteen-day program hosted at Maxwell Air Force Base, Alabama. During the spring semester of sophomore year, cadets must apply for and earn an Enrollment Allocation (EA) in order to attend FT and continue in the AFROTC program. Field Training is typically attended during the summer between the sophomore and junior year. This training is designed to develop military leadership and discipline in a high stress and high pressure environment. Upon completion of FT, cadets receive the Prop and Wings and enter into the Professional Officer Corps (POC).
---
Each year, Det 009 holds a Field Training exercise (FLX) in coordination with other detachments to provide GMC cadets a realistic simulation of Feld Training events. Events at the FLX have included land navigation, paintball, small unit tactics, and various Group Leadership Projects (GLPs).
Cadets work together to overcome an obstacle and complete an objective during an FLX