McGuire Visit 
Det 009 cadets also have the opportunity to participate in overnight base visits. One such visit was held at Joint Base McGuire-Dix-Lakehurst (JBMDL) in New Jersey. Over spring break, cadets made the 3 hour journey to JBMDL on a coach bus along with cadets from other Northeast Region detachments. Upon arrival, cadets checked-in to the Air Force Inn and had the opportunity to relax in their personal rooms before heading to dinner at the Dining Facility. 
The next two days were filled with tours of facilities, units, and aircraft located all around the base. At each stop, representatives of the unit explained their mission and talked about their day to day life on base. During the visit, cadets were able to operate firefighting equipment, climb up to the top of the Air Traffic Control tower, and tour a Marine helicopter unit which included a full tour of the CH-53 Super Stallion. Cadets also had the opportunity to see JBMDL's EOD unit and try on the bomb suits used by EOD professionals.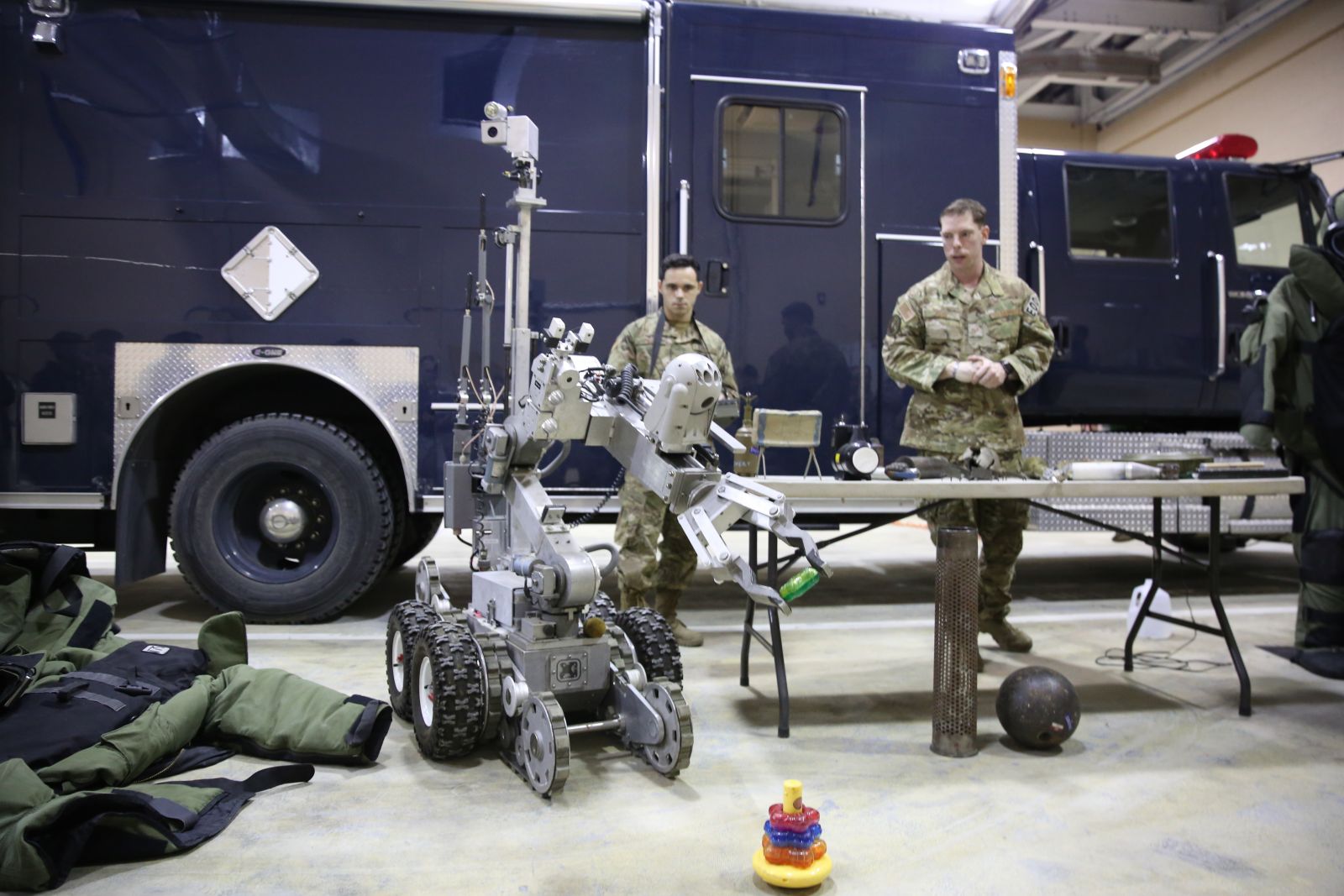 After finishing with the tours and eating dinner at the Dining Facility, cadets returned to the Inn where they had some down time. Cadets could use this time as they like, and many chose to explore the facilities located near the Inn. The fitness center was just across the parking lot, so a group of cadets walked over and used the gym and basketball courts that JBMDL has to offer the personnel on base. After spending time on their own, cadets rejoined as a group for a bowling event on the last night at JBMDL.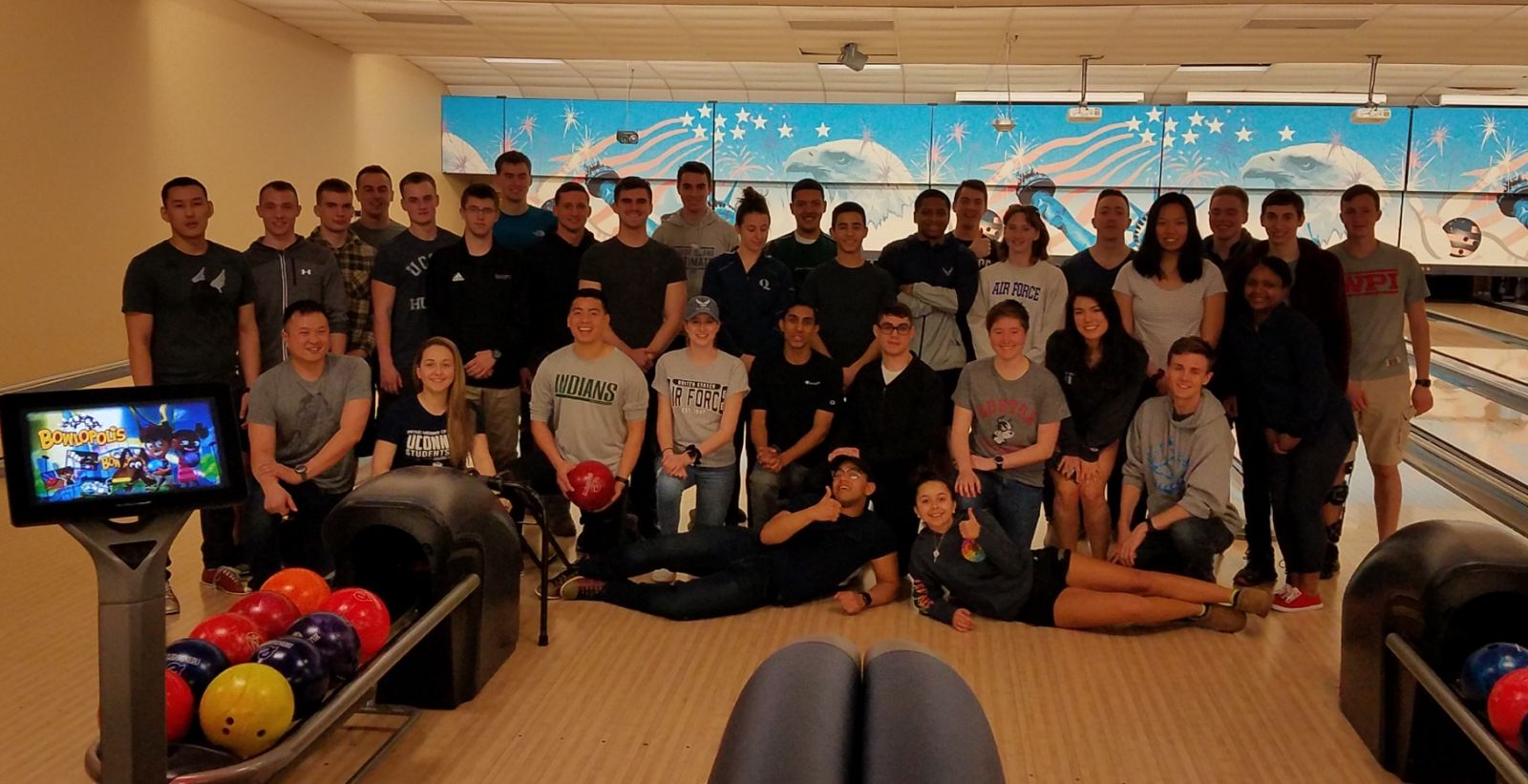 Overall, the visit to JBMDL allowed cadets to see how all of the pieces of a large military base work together and provided a first hand look into the life of an active duty officer. Base visits are planned by both the cadre and Cadet Wingstaff, and all cadets who are willing to attend are able to do so. The visit to McGuire was fully funded by the Air Force to include food, transportation, and lodging, so don't hesitate to sign up when the opportunity arises.